What's the next level?
Stand-out floor plans and virtual tours in London that turn heads.

Full Colour Floor Plans in London
We create custom AutoCAD floor plans for your London real estate listings. We measure specifics and provide you with a detailed floor plan. Our team works on-site to draft vibrant, and colourful floor plans for your real estate listings in London. Make your listings stand out with Proper Measure's precise floor plans.
Matterport 360° Virtual Real Estate Tours
How do we use Matterport technology to improve your listings? Leveraging advanced Matterport camera technology, we'll bring your listings to life, buyers and renters to your door, and your name to the forefront in London's real estate market. We provide high-quality real estate photography in London, with quick turnaround times to increase the quality of your listings. Learn more about Matterport cameras, and how to improve your real estate marketing in London with improved floor plans, 3D interactive listings, and hosting no-contact virtual MLS tours. 
AutoCAD Floor Plan Conversions
Selling a house that's under construction? No problem. Send us your construction drawings or blueprints, and we'll convert them to CAD drawings in virtually any file format. And if you have old blueprints, floor plans or even a sketch, we can convert them with the same precision and colour blocking our floor plans are known for—you'll have editable, digital plans at your fingertips.
Why Proper Measure™?
From residential and commercial floor plans to CAD drawings to 3D virtual real estate tours, Proper Measure™ provides reliable property measurement, design, and photographic services. Since 2007, we've been a trusted partner to realtors, commercial property managers, retailers, and more, and have achieved 5-star status through Google reviews.
Want more information about how you can let Matterport® bring your listings to life and save time for your clients? Contact our London office today.
Floor Plan Rates
Houses
0-3,000 sq.ft. $169.00*
3,001-4,000 sq.ft. $209.00*
4,001-5,000 sq.ft. $259.00*
5,000+ sq.ft. $65.00 per 1,000 sq.ft.*
*Rate may vary, subject to franchise discretion.
Condos
0-1,000 sq.ft. $119.00*
1,001-2,000 sq.ft. $149.00*
2,001+ sq.ft. $65.00 per 1,000 sq.ft.*
*Rate may vary, subject to franchise discretion.
Matterport 3D Tour Rates
Residential
0-1,000 sq.ft. $159.00*
1,001-2,000 sq.ft. $179.00*
2,001-3,000 sq.ft. $199.00*
3,001-4,000 sq.ft. $219.00*
4,000+ sq.ft. $65.00 per 1,000 sq.ft.*
*Rate may vary, subject to franchise discretion.
Rate Packages
Full Colour Floor Plan and Matterport 3D Tour Package
0-1,000 sq.ft. $299.00*
1,001-2,000 sq.ft. $339.00*
2,001-3,000 sq.ft. $359.00*
3,001-4,000 sq.ft. $419.00*
*Rate may vary, subject to franchise discretion.
Single Property Websites
Residential & Commercial
$50 per property website.
Interested in hosting your own single property website? Contact us to have a site built, set up, and have your 3D floor plan and virtual tour hosted.
Single property websites are your chance to showcase the best features of your listings. Contact us to learn more about single property websites in London, and how our team can help you to highlight your real estate listings.
Photography
Residential & Commercial
$99.00 for up to 25 images.
Meet the team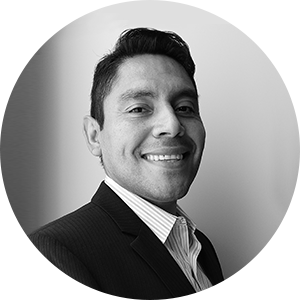 Louis Hernandez
Owner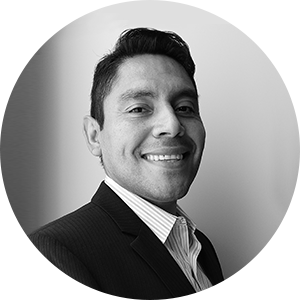 Louis Hernandez
Owner
Luis (or Louie as he prefers to be called) came to Canada from El Salvador as a young man. He received his education in London Ontario graduating with Presidential Distinction Honours for his academic achievements from Westervelt College. He and his lovely wife are the proud parents of four beautiful daughters. He enjoys volunteering his time assisting in his local community and his church family. Luis has spent his career primarily in the Automotive Industry in various management, retail, finance, corporate and wholesales roles and most recently on the manufacturing side of the Industry. Luis decided to fuel his entrepreneurial desire to run his own business and found the perfect fit with the Proper Measure system. Luis says "When I saw the what Proper Measure has to offer to their clients, I quickly realized the great opportunity this business provides to realtors, rental owners and other industries that are looking to showcase their product and drive their sales. In sales an effective visual presentation is key, Proper Measure allows you visually wow your customers". Luis's extensive and varied customer-oriented background will allow him to represent you and your clients in a most professional manner. He looks forward to helping you drive your sales.