Home Staging Tips: Staging The Perfect Home Office For Your Listing
Benefits of Adding A Home Office To Your Real Estate Listing
Nearly one year ago, we as a world were struck with the COVID-19 pandemic, and in the last 12 months have had to adapt to a new world, and a new normal. While much of the country experienced financial distress and layoffs, a large number of companies decided to adopt a flexible work-from-home policy for their employees. This has led to a surge in home offices, and when advertising listings, adding a home office can be a great psychological marketing tactic for any potential buyers who are looking for a home they'll be creating a workspace in. This is why it's equally important to stage your home office when preparing a home for a listing.
There are a few simple tips to better stage your home office, and a few mistakes that even the best realtors judi slot online and home staging professionals make from time to time. Remember that the home office is a different room than anywhere in the house, and that the scheme and decor of this room should be more neutral. 
5 Tips For Staging A Home Office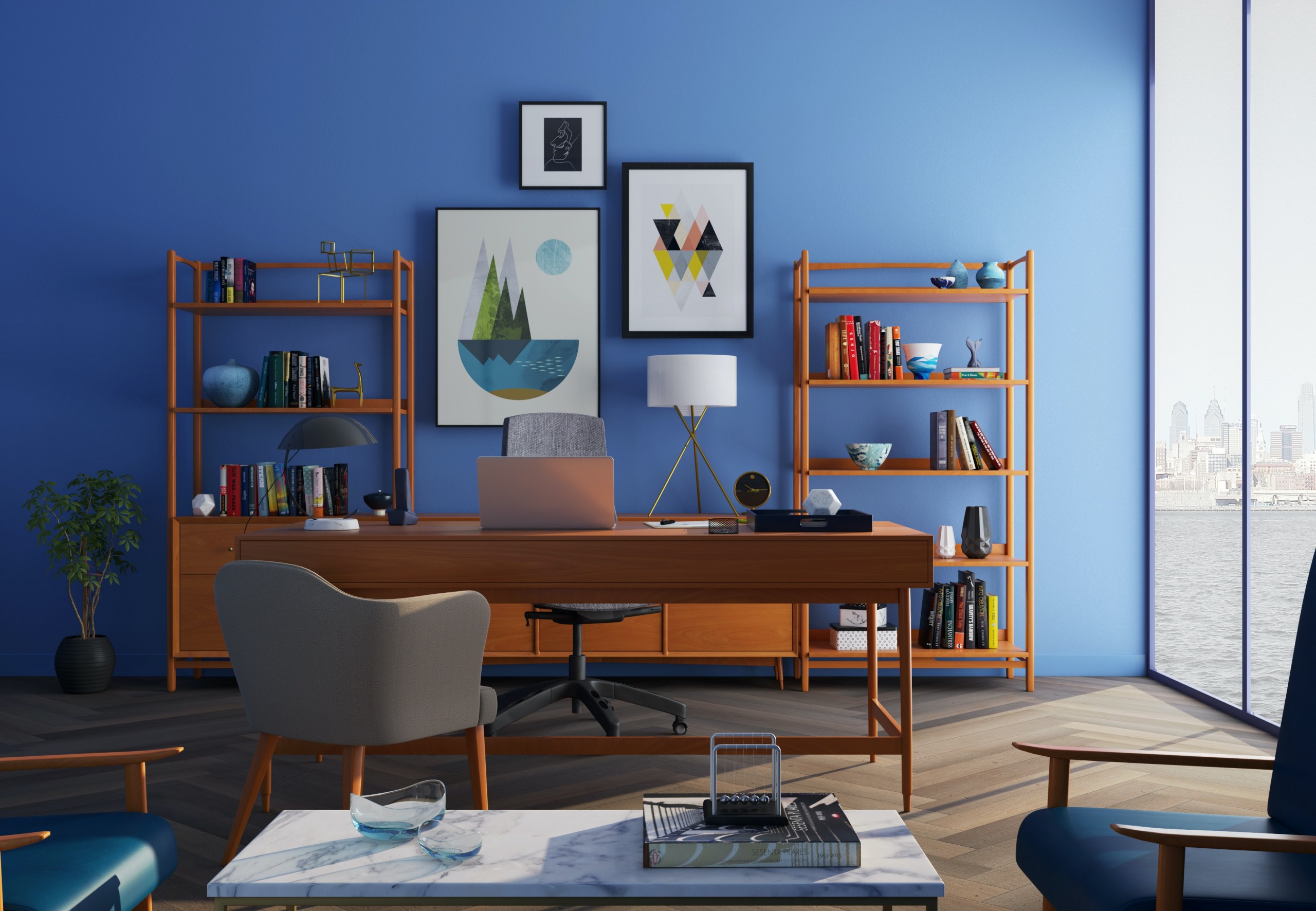 When it comes to a person envisioning themselves in a new space, having clutter or mess can be a subconscious deterrent. Simply by tidying up the office space a potential buyer can see more value in the listing. 
It's best to use a blank slate when staging a home office. Remove personal knickknacks and photographs so your buyers can more easily see the space as "theirs".
If it has rips, tears, stains or creaks – it's gotta go! As often as possible, try to use more modern furniture that looks functional, and comfortable. 
Take caution when accessorizing a room, especially an office. You don't want your accessories or theme to be too off-putting or distracting. Try some tasteful and inspirational art pieces and quality lighting.
Bright and bold colours can be too distracting, especially when staging home offices. A home office is designed to be a mental reprieve. Use a neutral colour scheme for paint and decor, with a few bold statement pieces. 
5 Home Office Staging Mistakes To Avoid
Using too many bold colours
Again, bold colouring can be distracting and clash during real estate photography. When it comes to any home staging it's best to use calming colours and minimalist decor with focal point pieces.  
Many people suffer from cat and dog allergies, and as a result, will prefer homes that don't have pets visible in any photos, or Matterport tours. As much as we love them, it's best to hide our furry friends from view when staging a home office!
Not using a professional photographer
As great as our smart phone technology has become, it's no match for a professional real estate photographer. No matter how great your home office decor is, if it isn't properly captured by a real estate photographer, the effort will go unnoticed. 
Using furniture that doesn't fit the space
If your furniture looks out of place it will skew the entire perception of the room. This goes for any home staging, not just the office. Use furniture that's proportionate to the room. 
Houseplants add a cosy touch without imposing a personalized approach. They make a space feel more approachable, and home-y (and are a great source of oxygen and filter out the air!)
Add Value To Your Listings With A Matterport Tour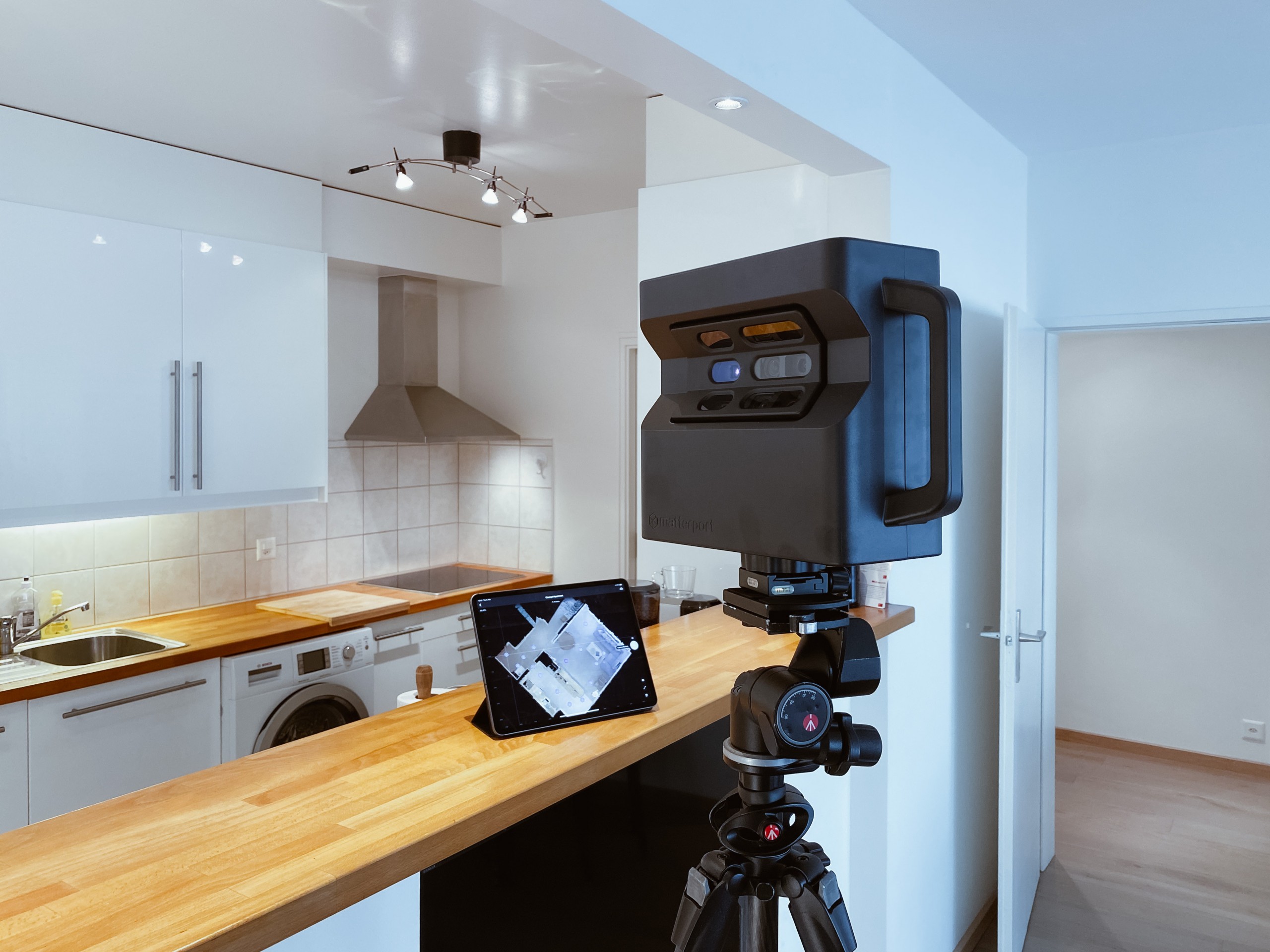 One of the best ways of highlighting the home office in your real estate listing is by offering your clients a fully interactive 3D listing with a Matterport tour that they can control with the touch of their fingers, from anywhere at any time. The always-open house. 
Statistically, listings with a Matterport tour receive 49% more qualified leads. The cost of adding a Matterport tour to your listing is a nominal amount which can both decrease your listing's time on the market, and increase the home value by offering a full interactive tour experience.
Matterport Photography and Full Colour Floor Plans For Your Listings
With locations across Canada, Proper Measure is one of Canada's leading floor plan experts. In recent years we've added Matterport real estate tours to our service offering, as well as CAD conversions for your old blueprints, and in select locations, high-quality real estate photography. For a full list of services, view our website. 
Interested in real estate marketing services to make your listings turn heads? View our list of locations, and contact a Proper Measure near you to learn more.