Brampton Real Estate: Buying New Homes vs. Resale Homes
When it comes to buying Brampton real estate, you have the choice of buying a new home, or buying a resale home. New homes may be already built and in brand new neighbourhoods, or a development project that's still in its beginning stages. A resale home is already built, a few years to a few decades old, and in established neighbourhoods. Of course both of them have their advantages, and disadvantages. Here are the pros and cons of both buying new homes vs. resale homes in the Brampton real estate market. 
Benefits of Buying New Homes
Everything is brand new – appliances, windows, roof, everything
Imagine moving into a brand new home. If you've never lived in one, you're in for an absolute treat. Everything is high quality, top-of-the-line, and won't need repairs for a very long time. New homes are being built with higher-quality materials to begin with, to reduce the overall costs of maintenance and repairs. Plus, most new homes are being built with low-cost appliances to save on your energy bills!
New neighbourhoods equals new buyers, and young families
Look out for kids playing signs everywhere! The demographic of new buyers and young families in new build neighbourhoods can be a huge benefit of buying a new home. There's an immediate sense of community in a new build neighbourhood. You're all starting out fresh!
Have it your way – decorate your home in advance
If you've purchased a new development home and signed a contract for the development stages, you can customize slot terbaru your home the way that you want (for the most part). You may be able to choose your own appliances, your own fixtures, and your own paint colours. No worries about moving in and redecorating. Get it the way you want, from the beginning! 
Disadvantages to Buying New Homes
Ongoing construction in the neighbourhood
Brampton noise bylaws dictate that between the hours of 10:00pm and 6:00am, no persistent and recurring noise may take place in a residential neighbourhood. However, that's a small time frame. When there's a push to finish a project, construction workers may choose to begin work at 6:00am, and work as late as 10:00pm. (I know, it sounds crazy, but it does happen!)
The projects may lose funding
This is certainly the worst possible outcome when it comes to purchasing homes in a new development project. What if the company loses funding? This may happen if a certain amount of presales don't take place. Of course your deposit gets refunded, but the process of searching for a new home begins all over again, and can be disheartening. 
You buy based off of floor plans, and not a walkthrough
This is not true for all new homes. Occasionally there may be showhomes in the neighbourhood, but your home layout may differ. Oftentimes you'll be purchasing your home based on floor plans and blueprints. Proper Measure floor plans in Brampton are created with vibrant, full colours to stand out and help envision the space more vividly. 
Benefits of Buying Resale Homes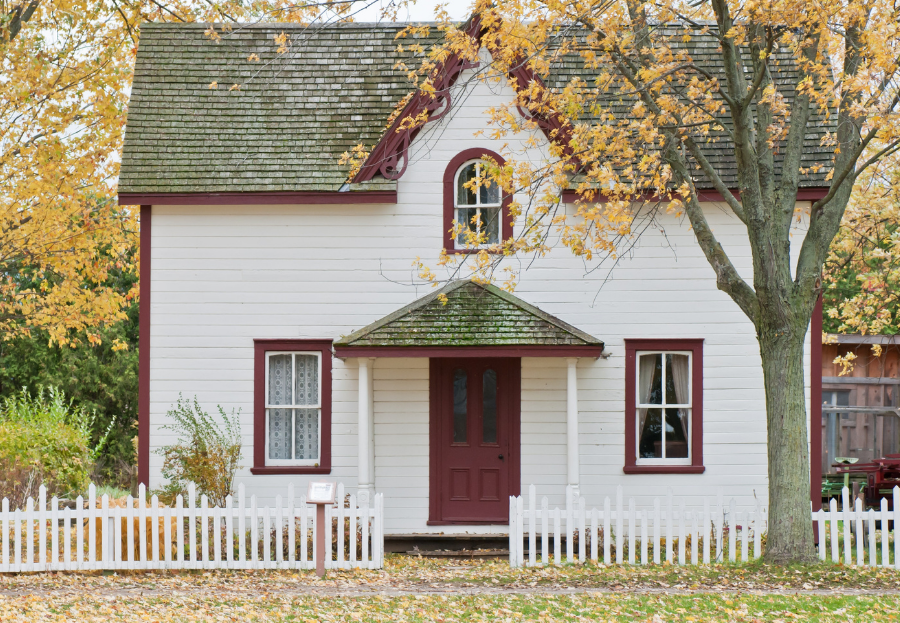 Resale homes have unique selling features
Older homes have such character. Take a look at this character home in Brampton. Resale homes can have unique features such as bay windows, lofts, clawfoot bathtubs, and older style finishing touches or siding. Octagonal windows? There are few new build homes you'll find these little quirks. 
The neighbourhood is established
Old growth, comfortable roads, an established community of neighbours who know each other, and know the neighbourhood. Your postal code is easily findable, and the neighbourhood looks 'lived-in', and cosy. 
Internet and other services are already connected
We're not naming names, but when choosing between two major Internet providers, sometimes you're stuck paying more expensive fees for one who's already established and has connection lines in your neighbourhood. Or stuck waiting weeks upon weeks for the cheaper option to connect services. Resale homes are in neighbourhoods where Internet providers are connection-ready. 
Disadvantages to Buying Resale Homes
The repair and maintenance costs can be high
It's important to have a thorough home inspection when buying a resale home, to get a true and accurate representation of the buying costs for that property. It may need a new roof, or have faulty appliances, or old insulation (which means very high heating bills!). 
The home may require renovations
Generally renovations may be taken into consideration for maintenance costs, but it's important to factor them in. Even a paint job can be costly. Adding an in-law suite to offset a mortgage can be very expensive, whereas with a new build home everything is brand new – and you can buy a home with a mortgage helper suite already included. 
Resale homes may have smaller rooms and spaces
Have you ever been in a very old heritage house, and marveled at the short ceilings and narrow staircases? About a century ago, people were actually smaller. It sounds ludicrous but it's true! As a species, we are getting taller. Older homes may still have these smaller spaces. Also, we tend to own more possessions these days too – meaning we need bigger closets! Old homes may have smaller closets, bedrooms, and overall living spaces.
Brampton Real Estate Statistics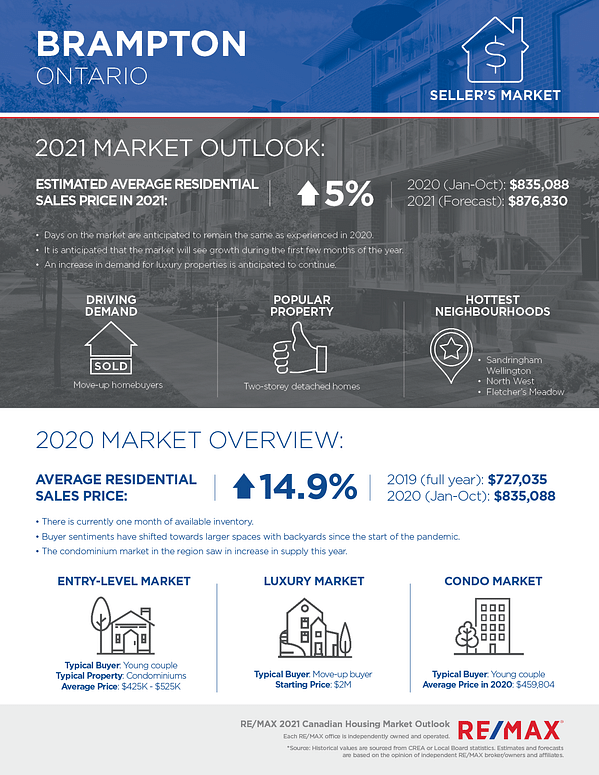 So, which is better? A new home or a resale home? Either is an excellent investment into the Brampton real estate market. Just take a look at the projected statistics for 2021, and the real estate statistics for 2020 in Brampton.
Whether you're buying a new or a resale home in Brampton, the value of homes is expected to continue rising. 
Brampton Real Estate Marketing Services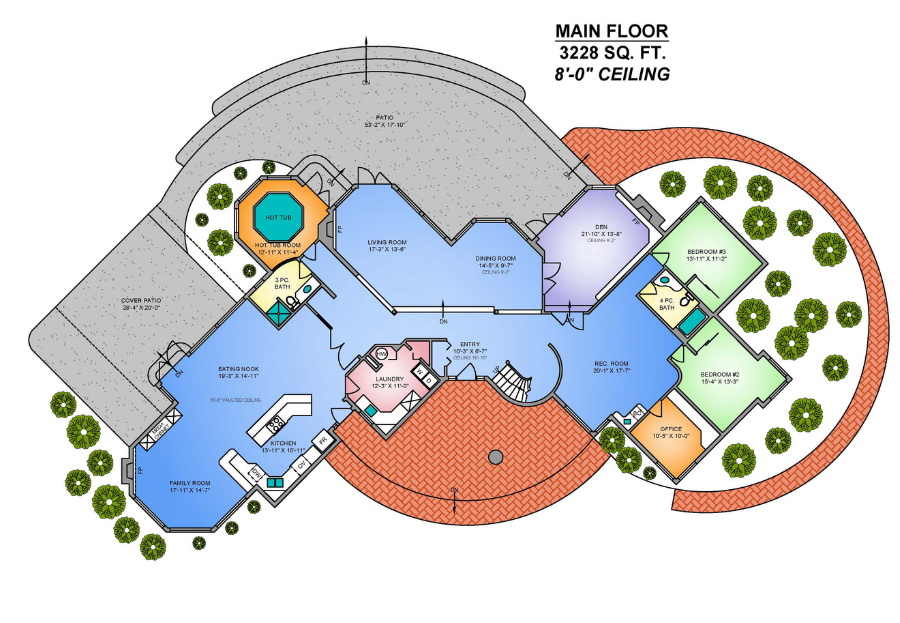 Are you looking to simultaneously increase the value of your listings, and reduce the time spent on the market? 
Proper Measure offers Brampton real estate marketing services such as:
By using vibrant and full colour floor plans, we ensure that your listings stand out in the Brampton real estate market. Make your listings memorable. 
Have a set of dusty old blueprints you want modernized? No problem. Send them our way and we'll provide you with a high-quality digital file. 
Matterport Virtual Real Estate Tours:
Perhaps the best selling feature of Brampton real estate listings – the ability for your buyers to take a digital tour without ever setting foot on the property. The 24/7, always-open house. 
Contact us today to learn more about how we can boost your listings' presence!