Prepping to Maximize Your Real Estate Listing Potential with Matterport®
When it comes to listing your house for sale, you want to make sure you're fully prepped to maximize your real estate listing's potential. It's been a while coming, but you've finally decided it's time to list your house. You and your realtor have agreed on the date – three months from today. She's a pro, so she knows that most of today's buyers begin their search online. This means your home must be tip-top the day the Matterport® people arrive to ensure the photos they take to make a WOW first impression on would-be buyers.
Preparing your home for sale may feel overwhelming, but there are ways to make it less daunting. First, create a 12-week, step-by-step plan, tackling the most critical rooms like the kitchen, living room, bedroom, and bathrooms. Next, deal with the exterior, and last, return to the interior and complete the finishing touches.
3 Tips For Prepping Your Real Estate Listings
There is a multitude of factors to consider when prepping your home to list for selling. Things can sometimes become overlooked, and it's best to have a set list of tasks to ensure your home is at its best before having a Matterport camera technician come to shoot your house's tour. Here are a few things to consider:
Did you know that a cluttered house makes your home look smaller? Not only does that leave a negative effect on buyers, but it will probably have a negative impact on OFFERS, too. Your goal is to have a clean, airy – as empty as possible – house, devoid of knick-knacks, and other personal items. Serious buyers look in closets, garages, and other storage areas, too, so instead of hiding things away, consider renting a storage locker, or perhaps selling or donating items you no longer use.
Make it Sparkle – Inside and Out!
With the clutter gone, do a deep cleaning, paying attention to cobwebs, carpet stains, streaky windows, or grime that has collected in baseboards, showers, and windowpanes. Consider hiring a cleaning company to do this for you, as it's easy to become dirt-blind to things you've become accustomed to living with every day.
Don't forget the exterior. Your home's curb appeal is often the first real exposure a potential buyer has, so it needs to look as immaculate on the outside as it does inside.
Staging not only helps people visualize the property as their own, but it's also proven to reduce the amount of time a home spends on the market.
Hiring a professional stager is your least stressful option. They can provide you with advice to prepare your home and ensure it shows at its best online through Matterport®. If, however, you've decided to tackle the job yourself, take a look at homes in home décor magazines. That is the feeling you're going for.
When it comes to furniture, consider these 3 recommendations:
Remove it: The rule of thumb is to eliminate approximately half your furniture.
Rent it: A great option if your furniture is out-dated or in poor condition.
Arrange it: Position couches, tables, and chairs away from the walls so they "float" within the space. This creates an aura of space but also imparts a cozy, tete-a-tete, atmosphere.
Real Estate Listing Prepping Checklist On Photo Day
You've de-cluttered, cleaned, and staged, and now it's time for the Matterport® experts to do their magic. Following these tips and tricks are sure-fire ways to take your online visuals from okay to WOW.
Interior Checklist for Prepping Real Estate Listings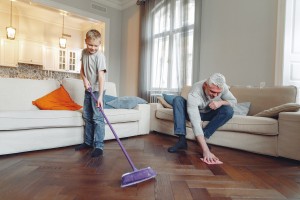 Throughout the house, be sure to mop floors, vacuum carpets, dust, and clear countertops completely. Replace any burned-out light bulbs and turn on all lights and lamps. Shut off televisions and computer screens. Open ALL blinds and curtains to let the outside light in. Remove toys, including those that belong to the family pet, and tuck shoes and jackets into cupboards or closets.
Kitchen:
Remove high-chairs and booster seats.
Place pet dishes inside cupboards.
Remove magnets and papers from the refrigerator.
Hide garbage cans.
Put dishes away.
Fold dishtowels and hide dishwashing liquids, utensils, and cloths.
Living & Dining Room:
Add fresh flowers and an inviting place setting on the dining room table.
Remove magazines, mail, and papers.
Remove family photos and other mementos.
Clean out the fireplace.
Bedrooms:
Make the beds; add decorative pillows and shams.
Clear nightstands of books, glasses, and family photos.
Store away phones, tablets, or chargers.
In kids' rooms, remove wall stickers, diaper genies, and toys.
Bathrooms:
Clean the bath, showers, mirrors, floors, and toilets; put the toilet lid down.
Remove shampoo, soaps, and loofahs from showers and baths.
Neatly fold towels.
Remove floor mats.
Exterior Checklist for Prepping Real Estate Listings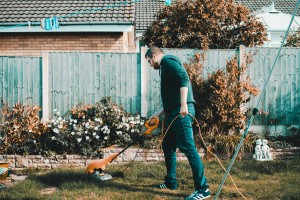 Cut the grass.
Close the garage door.
Remove cars from the driveway.
Add a welcoming chair and vibrant flowers at the front door.
Remove mail, toys, lawnmowers, and trashcans.
Remove pet waste.
Clean up the pool and remove pool cleaning vacuums and supplies.
Proper Measure Real Estate Marketing Services
Our company has been in operations since 2007 and has become a leader in Canadian real estate marketing through our innovative technology and impeccable customer service built on long-lasting relationships with realtors across Canada. We have a proven track record of success when it comes to advertising your listings.
Let your listings sell themselves. Contact us today for a quote on your listing, and learn the difference a 3D Matterport tour can make.
Interested in Franchise Ownership?
Have you ever wondered what it would be like to be your own boss? Proper Measure offers franchise ownership opportunities across Canada. Learn AutoCAD drafting skills, and receive full Matterport training. Franchisees receive a complete training course held in our head office in Victoria BC, and continual marketing support from our head office. Submit your resume, and join the Proper Measure team today.