What's the next level?
Stand-out floor plans and virtual tours in Victoria that turn heads.

Full Colour Floor Plans in Victoria
We create custom AutoCAD floor plans for your Victoria real estate listings. We measure specifics and provide you with a detailed floor plan. Our team works on-site to draft vibrant, and colourful floor plans for your real estate listings in Victoria. Make your listings stand out with Proper Measure's precise floor plans.
Matterport 360° Virtual Real Estate Tours
How do we use Matterport technology to improve your listings? Leveraging advanced Matterport camera technology, we'll bring your listings to life, buyers and renters to your door, and your name to the forefront in Victoria's real estate market. We provide high-quality real estate photography in Victoria, with quick turnaround times to increase the quality of your listings. Learn more about Matterport cameras, and how to improve your real estate marketing in Victoria with improved floor plans, 3D interactive listings, and hosting no-contact virtual MLS tours. 
AutoCAD Floor Plan Conversions
Selling a house that's under construction? No problem. Send us your construction drawings or blueprints, and we'll convert them to CAD drawings in virtually any file format. And if you have old blueprints, floor plans or even a sketch, we can convert them with the same precision and colour blocking our floor plans are known for—you'll have editable, digital plans at your fingertips.
Why Proper Measure™?
From residential and commercial floor plans to CAD drawings to 3D virtual real estate tours, Proper Measure™ provides reliable property measurement, design, and photographic services. Since 2007, we've been a trusted partner to realtors, commercial property managers, retailers, and more, and have achieved 5-star status through Google reviews.
Want more information about how you can let Matterport® bring your listings to life and save time for your clients? Contact our Victoria office today.
Floor Plan Rates
Houses/Townhouses
0-1,000 sq. ft. $170.00*
1,001-2,000 sq. ft. $200.00*
2,001-3,000 sq. ft. $250.00*
3,001-4,000 sq. ft. $300.00*
4,001-5,000 sq. ft. $350.00*
5,001-6,000 sq. ft. $400.00*
6,001+ sq. ft. $125.00 per sq. ft. (or portion thereof)*
Condos
0-1,000 sq. ft. $170.00*
1,001-2,000 sq. ft. $200.00*
2,001-3,000 sq. ft. $275.00*
3,001-4,000 sq. ft. $350.00*
4,001-5,000 sq. ft. $450.00*
Commercial
Billed at $.11 per sq ft*.
*Rate may vary depending on building type, layout, and access times.  A minimum charge of $350.00 applies to all jobs.
Renovation Planning
0-3,000 sq. ft. $525.00* (or $425 without a Matterport 3D Tour)
* Includes walls, window/door sizes, beams, posts, major bulkheads, and a Matterport 3D Tour. Add $100.00 per 1,000 sq. ft. (or portion thereof)
Wall + Ceiling electrical $300.00
Elevations – Starting at $125.00 per side
Matterport 3D Tour Rates
House/Townhouse
0-1,000 sq. ft. $175.00*
1,001-2,000 sq. ft. $225.00*
2,001-3,000 sq. ft. $275.00*
3,001-4,000 sq. ft. $325.00*
4,001-5,000 sq. ft. $375.00*
5,001-6,000 sq. ft. $425.00*
6,001+ sq. ft. $125.00 per sq. ft. (or portion thereof)*
Condo
0-1,000 sq. ft. $170.00*
1,001-2,000 sq. ft. $200.00*
2,001-3,000 sq. ft. $300.00*
3,001-4,000 sq. ft. $400.00*
4,001-5,000 sq. ft. $500.00*
Commercial
Starting at $500.00 – call or email for a quote
Single Property Websites
Residential & Commercial
$50 per property website
Interested in hosting your own single property website? Contact us to have a site built, set up, and have your 3D floor plan and virtual tour hosted.
Single property websites are your chance to showcase the best features of your listings. Contact us to learn more about single property websites in Victoria, and how our team can help you to highlight your real estate listings.
Meet the team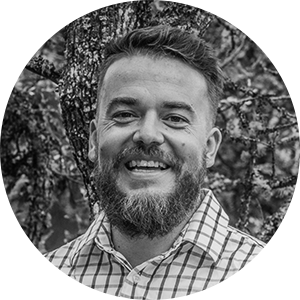 Matt Heath
Owner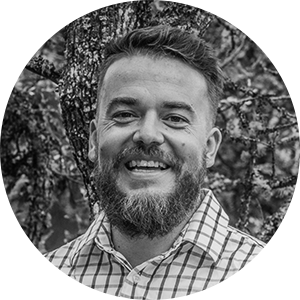 Matt Heath
Owner
Born in Vancouver to fairly nomadic parents, Matt spent his first 5 years living in England before moving back to Canada. Once back in Canada, Matt and his family lived in Vancouver, Salmon Arm and Vernon before finally settling in Victoria in 1998.  After graduating from UVic in 2006 with a BA in Geography, Matt worked in the land surveying industry and obtained a certification as an AutoCAD drafting technician.
In 2007, at the age of 23, Matt had the opportunity to acquire a fledgling drafting business called Proper Measure. With no previous business experience, this was definitely a huge leap of faith but one that he is very glad he took.  With the addition of vibrant colours and landscape detail to the floor plan,  Matt quickly separated Proper Measure from the competition and gained the reputation as "the go to guy" for floor plans on Vancouver Island.  Matt has measured thousands of homes all over Vancouver Island and has loved every second of it (well almost every second of it. Ask him about the house with 100 cats!). Matt say, "We live in one of the most beautiful places on the planet and I get to spend my days checking out new and amazing spots. As well, I get to tour through some of the most unique and stunning homes imaginable, what's not to love?" 
When he is not measuring, Matterport 3D'ing or managing the 7 Proper Measure franchise locations, Matt can be found spending time at the beach or in one of the many amazing parks Victoria has to offer with his wife Katie and son Beckett.  On the off chance that he is not there, you may also find him sneaking a quick pint on a patio, attempting to stay in shape at the gym, getting very frustrated on the golf course or just relaxing at his parents' home on Pender Island.
Great team, very responsive and excellent quality product. Will work with this team again.
Matt and his crew are always on time and are so easy to work with. No need to go anywhere else!
Proper Measure is our exclusive floor plan and Matterport partner. The color floorplans are the best in town, the service and ability to fit us in with their full schedule is top shelf. They are always there when we need them and they are committed to providing first class service. We highly recommend Proper Measure for floor plans and Matterport services.
Proper Measure is only one company that I call for floor plans and Virtual Tours. They are a fantastic team of professionals with amazing personalities who are always working hard to satisfy the client.
The team at Proper Measure is top notch! Prompt, courteous, flexible and professional. They deliver a great product for our real estate marketing needs, and I have no reservations about recommending them to anyone who needs property floor plans, 3D tours etc. Keep up the good work!