What's the next level?
Stand-out floor plans and virtual tours in Maple Ridge that turn heads.

Full Colour Floor Plans in Maple Ridge
We create custom AutoCAD floor plans for your Maple Ridge real estate listings. We measure specifics and provide you with a detailed floor plan. Our team works on-site to draft vibrant, and colourful floor plans for your real estate listings in Maple Ridge. Make your listings stand out with Proper Measure's precise floor plans.
Matterport 360° Virtual Real Estate Tours
How do we use Matterport technology to improve your listings? Leveraging advanced Matterport camera technology, we'll bring your listings to life, buyers and renters to your door, and your name to the forefront in the Maple Ridge real estate market. We provide high-quality real estate photography in Maple Ridge and the surrounding areas, with quick turnaround times to increase the quality of your listings. Learn more about Matterport cameras, and how to improve your real estate marketing in Maple Ridge with improved floor plans, 3D interactive listings, and hosting no-contact virtual MLS tours. 
AutoCAD Floor Plan Conversions
Selling a house that's under construction? No problem. Send us your construction drawings or blueprints, and we'll convert them to CAD drawings in virtually any file format. And if you have old blueprints, floor plans or even a sketch, we can convert them with the same precision and colour blocking our floor plans are known for—you'll have editable, digital plans at your fingertips.
Why Proper Measure™?
From residential and commercial floor plans to CAD drawings to 3D virtual real estate tours, Proper Measure™ provides reliable property measurement, design, and photographic services. Since 2007, we've been a trusted partner to realtors, commercial property managers, retailers, and more, and have achieved 5-star status through Google reviews.
Want more information about how you can let Matterport® bring your listings to life and save time for your clients? Contact our Maple Ridge office today.
Request Quote - Maple Ridge
Floor Plan Rates
House / Townhouse / Condos
$0.10 Per sq. ft. Minimum Charge of $189.00* 
Decks, patios and garages are all complimentary up to 1,000 sq. ft., and charged at $0.05 per sq. ft. thereafter.
*Rate may vary, subject to franchise discretion.
Commercial Rates
$0.13 per sq. ft.*
*Rate may vary depending on building type, layout, and access times.  Minimum charge of $399.00 applies to all jobs.
Matterport 3D Tour Rates
Residential Real Estate
0-1,000 sq.ft. $169.00*
1,001-2,000 sq.ft. $189.00*
2,001-3,000 sq.ft. $209.00*
3,001-4,000 sq.ft. $239.00*
4,000+ sq.ft. $75.00 per 1,000 sq.ft.*
*Rate is for residential real estate tours, for commercial tours please call for quote.
Commercial
$399.00 minimum charge. Please call or email for a quote.
Single Property Websites
Residential & Commercial
$99.00 per property website + GST
Interested in hosting your own single property website? Contact us to have a site built, set up, and have your 3D floor plan and virtual tour hosted.
Single property websites are your chance to showcase the best features of your listings. Contact us to learn more about single property websites in Maple Ridge, and how our team can help you to highlight your real estate listings.
Dimension Breakdown
Dimension Breakdown
Receive a complimentary breakdown of dimensions and sq. ft., available upon request.
Meet the team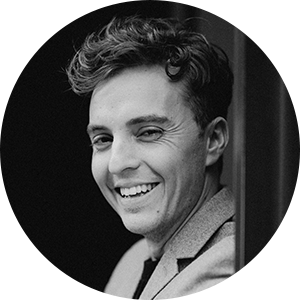 Jeffrey Ballard
Owner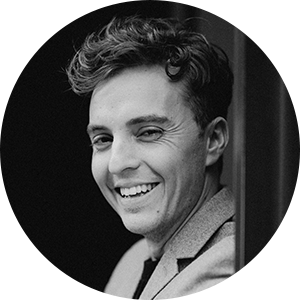 Jeffrey Ballard
Owner
Born and raised in Port Coquitlam, Jeffrey spent 19 years acting professionally on both stage and television. Additionally, Jeff attended SFU and BCIT, where he studied both History and Computer Science. Throughout his career, Jeff has been dedicated to challenging himself in other roles. As a self-contractor, he has been responsible for executing large scale promotional events as On-Site Manager for well-known brands such as Toyota, Lexus and AirMiles. Catering to his entrepreneurial spirit, Jeffrey is excited to build a career as owner at Proper Measure Maple Ridge and surrounding areas.
THE FINE PRINT
GST applies, or a "portion thereof" where unit price quoted per $1,000 square feet.
Attached garage included.
Unfinished, crawl spaces, outbuildings etc. are added to the square footage and billed accordingly.
Additional charges may apply for complex exterior features.
Black-and-white floor plans are available upon request; no added charge.
Floor plans are available in PDF and JPEG formats. $149 charge for a DWG file.
Re-branding of an existing floor plan is billed at 50% of the original invoice price; $75 minimum.
Floor plans are copyright of Proper Measure Maple Ridge. and are licensed for the exclusive use of the individual or entity that orders the plans. The individual or entity are free to use the floor plans as they see fit for the period of time that they have the property contractually listed. If the listing contract should expire, Proper Measure Maple Ridge. reserves the right to resell the floor plans. Private resale or modification of floor plans to a third party by any individual or entity other than Proper Measure Maple Ridge. is strictly prohibited.
Jeff is a pleasure to work with- always on time, very efficient and professional. Our clients always comment on his friendly professionalism as well! The finished product always looks great and turn around time is very reasonable! We would highly recommend Jeff and Proper Measure.
My clients always comment on how friendly Jeff is - which makes me look good lol! Jeff is always efficient, accurate, and dependable- he shows up on time and I trust him to have a plan back to me in good time. I prefer the way his plans look compared to other companies I've used in the past- the use of color gives it a more attractive appearance and makes the home easier to visualize.
I have dealt only with Jeff. I have found him to be professional, friendly and very respectful when it comes to dealing with clients. I love the coloured floor plans. I find them so much easier to read that the straight black and white schematics. He is prompt and has the floor plans back to you the next day. The service is great and I highly recommend Jeff and Proper Measure.
We have been using the services of Proper Measure and Jeff for almost two years and have been very happy with the work every time. Jeff provides the kind of service you need, from promptly returning inquires, being on time, polite and courteous to the home owner and delivering a quality product on ​schedule​. He has become a integral part of our marketing program and we highly recommend him. Thanks Jeff for your five star service.
I have been working with Jeff for a few years now and highly recommend him. He is always available when I need him. His turnaround time is quick! And if I ever need any chances made to a room name he takes care of it right away! Thanks Jeff.