What's the next level?
Stand-out floor plans and virtual tours in the South Okanagan that turn heads.

Full Colour Floor Plans in South Okanagan
We create custom AutoCAD floor plans for your South Okanagan real estate listings. We measure specifics and provide you with a detailed floor plan. Our team works on-site to draft vibrant, and colourful floor plans for your real estate listings in the South Okanagan. Make your listings stand out with Proper Measure's precise floor plans.
Matterport 360° Virtual Real Estate Tours
How do we use Matterport technology to improve your listings? Leveraging advanced Matterport camera technology, we'll bring your listings to life, buyers and renters to your door, and your name to the forefront in the South Okanagan real estate market. We provide high-quality real estate photography in South Okanagan, with quick turnaround times to increase the quality of your listings. Learn more about Matterport cameras, and how to improve your real estate marketing in South Okanagan with improved floor plans, 3D interactive listings, and hosting no-contact virtual MLS tours. 
AutoCAD Floor Plan Conversions
Selling a house that's under construction? No problem. Send us your construction drawings or blueprints, and we'll convert them to CAD drawings in virtually any file format. And if you have old blueprints, floor plans or even a sketch, we can convert them with the same precision and colour blocking our floor plans are known for—you'll have editable, digital plans at your fingertips.
Why Proper Measure™?
From residential and commercial floor plans to CAD drawings to 3D virtual real estate tours, Proper Measure™ provides reliable property measurement, design, and photographic services. Since 2007, we've been a trusted partner to realtors, commercial property managers, retailers, and more, and have achieved 5-star status through Google reviews.
Want more information about how you can let Matterport® bring your listings to life and save time for your clients? Contact our South Okanagan office today.
Floor Plan Rates
Houses
0-1,500 sq.ft. $169.00*
1,501-3,000 sq.ft. $189.00*
3,001-4,000 sq.ft. $229.00*
4,001-5,000 sq.ft. $279.00*
5,000+ sq.ft. $75.00 per 1,000 sq.ft.*
Condos
0-1,000 sq.ft. $129.00*
1,001-2,000 sq.ft. $169.00*
2,001+ sq.ft. $75.00 per 1,000 sq.ft.*
Commercial/Renovation
$0.10 per sq.ft.*
Minimum charge of $275.00
Acquisition of AutoCAD DWG file $149.00
*Commercial rate may vary depending on building type, layout and access times.
Matterport 3D Tour Rates
Residential
0-1,000 sq.ft. $169.00*
1,001-2,000 sq.ft. $189.00*
2,001-3,000 sq.ft. $209.00*
3,001-4,000 sq.ft. $239.00*
4,000+ sq.ft. $75.00 per 1,000 sq.ft.*
Commercial
Starting at $399.00 – please call for quote.
Photography
Residential & Commercial
Pictures  $99.00
Pictures if combined with 3D tour $65.00
Single Property Websites
Residential & Commercial
Per property website $50.00
Interested in hosting your own single property website? Contact us to have a site built, set up, and have your 3D floor plan and virtual tour hosted.
Single property websites are your chance to showcase the best features of your listings. Contact us to learn more about single property websites in South Okanagan, and how our team can help you to highlight your real estate listings.
Meet the team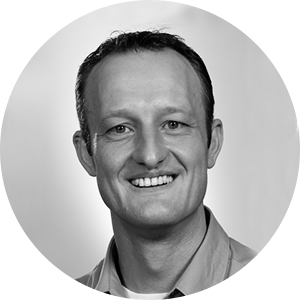 William Smit
Owner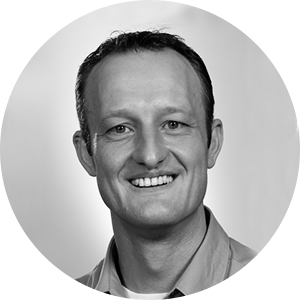 William Smit
Owner
William and his family moved from The Netherlands in 2009, closing off a long career in marketing & product development for a global dental company. During this career he helped introduce computer aided design for modelling dental restorations. So while enjoying his new life in the Okanagan and having worked for several companies in sales, software programming and customer service, it was a logical next step to combine all this knowledge and experience into starting a Proper Measure franchise and introduce computer drafted floorplans and 3D walkthroughs to realtors in the South Okanagan. Having bought and sold several houses himself, William is always willing to explain how these marketing tools will help realtors engage with their customers on a whole new level.